How do I install OARTA ad code on a WordPress based site?
What does OARTA mean? It is a term we design and is an abbreviation for One Ad To Rule Them All. With just one ad, OARTA will show ads for:
CPC
CPM
CPA
Text Ad
Banner Ad
Text + Image Ad
Shopping Ad
Responsive Ad (for mobile users)
So you don't need to create different ad sizes or specific ads tasks. It's all in one. The only difference is the size you choose, for example, 300×250, 768×90, 300×600 and so on (each of our ad sizes is responsive and mobile-friendly). But first of all, make sure to add your site before proceeding with this tutorial.
Note: This tutorial only works for a self-hosted WordPress site and a premium version of the wordpress.com subscription (with its domain). It will not work for the free version of wordpress.com with or without using your domain name.
This is an Oarta Ad demo if you need to know how does it display on the publisher's site:
1. First, you need to create an ad code. In the publisher dashboard, select ADS CODES and choose the CREATE button. Enter the information that is required to create an oarta ad code. Then, click the CREATE AD CODE button.
Ad Code Name – any name (will not be shown to the targeted user)
Ad Code Type – choose CPC/CPM/CPA (Learn more)
Targeting Site – choose your added site
AdBlock Type – choose Text / Banner / Text + Image
Select AdBlock – for this tutorial, we will select 300×250
Responsive – Yes
Sticky Ad code – Unchecked
Note: Although this tutorial focuses on the combination of "Text / Banner / Text + Image", many of our advertisers prefer to create a banner, text + image or shopping ad type. Text ads are rarely created. So, you can also select Banner only for "Adblock Type".

2. After clicking the CREATE AD CODE button, it will direct you to the next page. Copy all the ad code in the AD DISPLAY CODE and paste it into a note or any Wordpad. You can also change the text and background colour and border type, but save the setting by clicking the UPDATE AD CODE button. Please copy the regenerated ad code again.

3. To insert the ad code into your WordPress site the easiest way, we will guide you using the WP Quads plugin for WordPress. It's an Adsense and IgniterAds compatible plugin. Please install the WP Quads plugin and activate it. Are you using WordPress version 5 and above? No worries. We have tested it and it works great.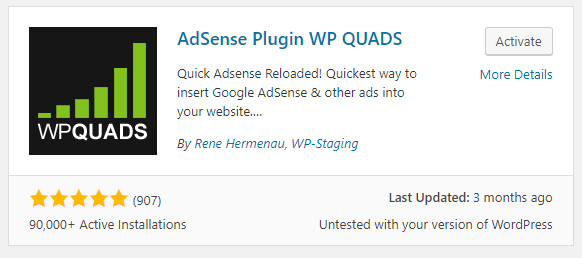 4. Go to your WordPress dashboard. Click the WP QUADS on the left column and choose Ad Settings. Now, copy and paste the ad code into the WP Quads Ad Settings. Make sure to tick the Plain Text/HTML/JS and not the AdSense.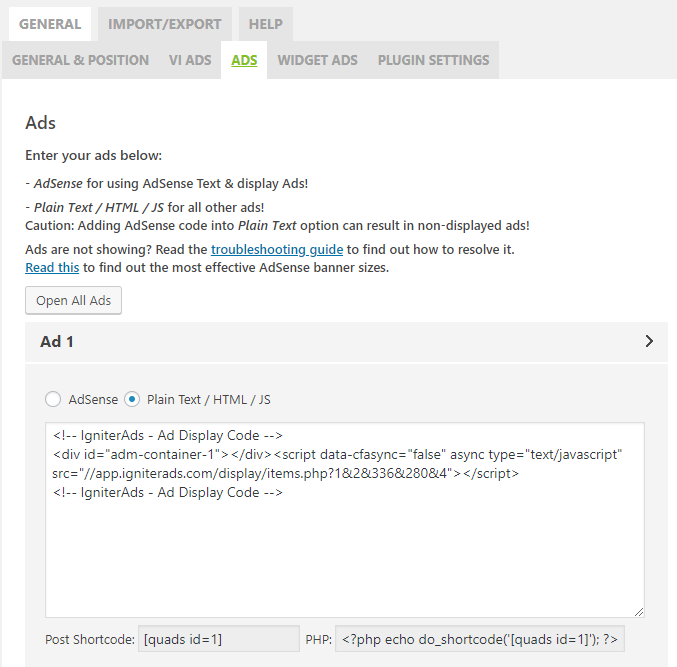 5. For the best result, follow our settings below. We recommend only 3 ads per post or page (Ad 1, Ad 2 and Ad 3).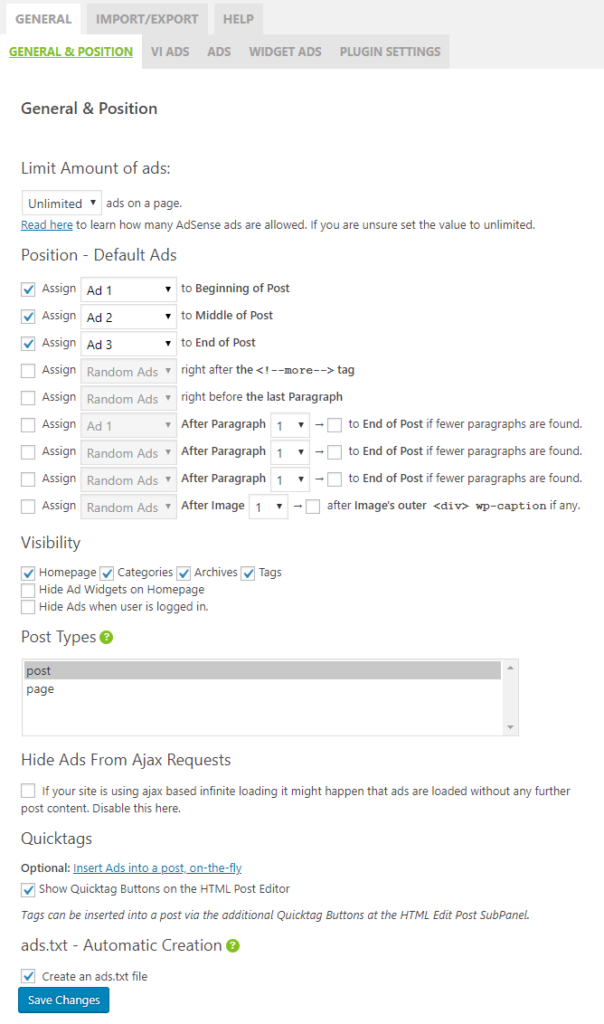 Note: For the Post Types above, you can also enable both post and page.
Blog sidebar (Note: Only suitable for an oarta with a size of 120×600.)
6. You can also place the ad code into your sidebar widget, either left or right. Go to Ad Settings in WP Quads and choose the WIDGET ADS tab. Choose Plain Text/HTML/JS and paste the ad code. Leave the Layout as default (center).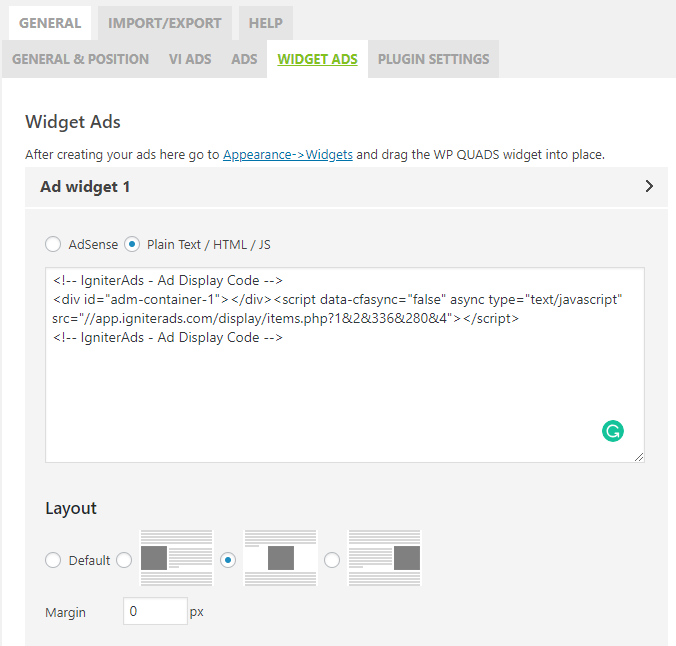 7. Now, on your WordPress dashboard (left column), go to Appearance and choose Widgets. Make sure that the AdsWidget1 (WP QUADS) is already listed in the Primary Sidebar. If not, drag the widget (on the left) into the Primary Sidebar.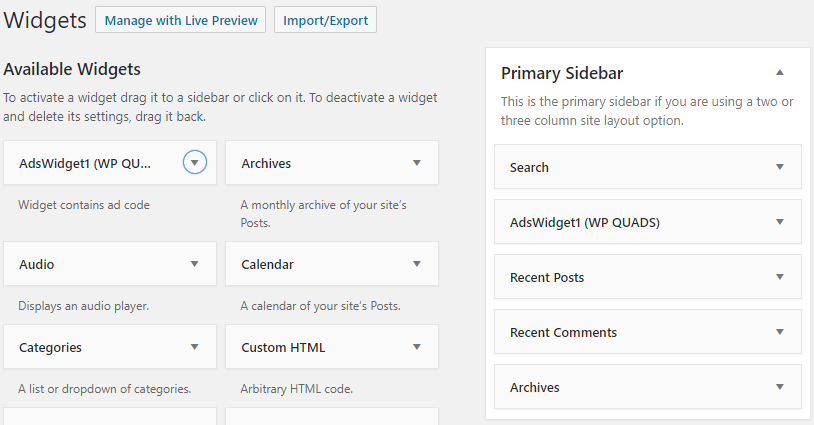 This tutorial is perfect for a plain WordPress theme. If you are using a different theme and facing difficulty, please consult the theme developer.