How do I install text ad code on a Blogger/Blogspot site?
There are many ways to insert ad code into your Blogspot/Blogger based site. But first of all, make sure to add your site before proceeding with this tutorial.
This is a Text Ad demo if you need to know how does it display on the publisher's site:
There are several sizes of text ads that you can choose from:
336×280 (recommended)
336×100 (recommended)
180×150
1. First, you need to create an ad code. In the publisher dashboard, select ADS CODES and choose the CREATE button. Enter the information that is required to create a text ad code. Then, click the CREATE AD CODE button.
Ad Code Name – any name (will not be shown to the targeted user)
Ad Code Type – choose CPC/CPM/CPA
Targeting Site – choose your added site
AdBlock Type – choose Text Only
Select AdBlock – for this tutorial, we will select 336×280
Responsive – Yes
Sticky Ad code – Unchecked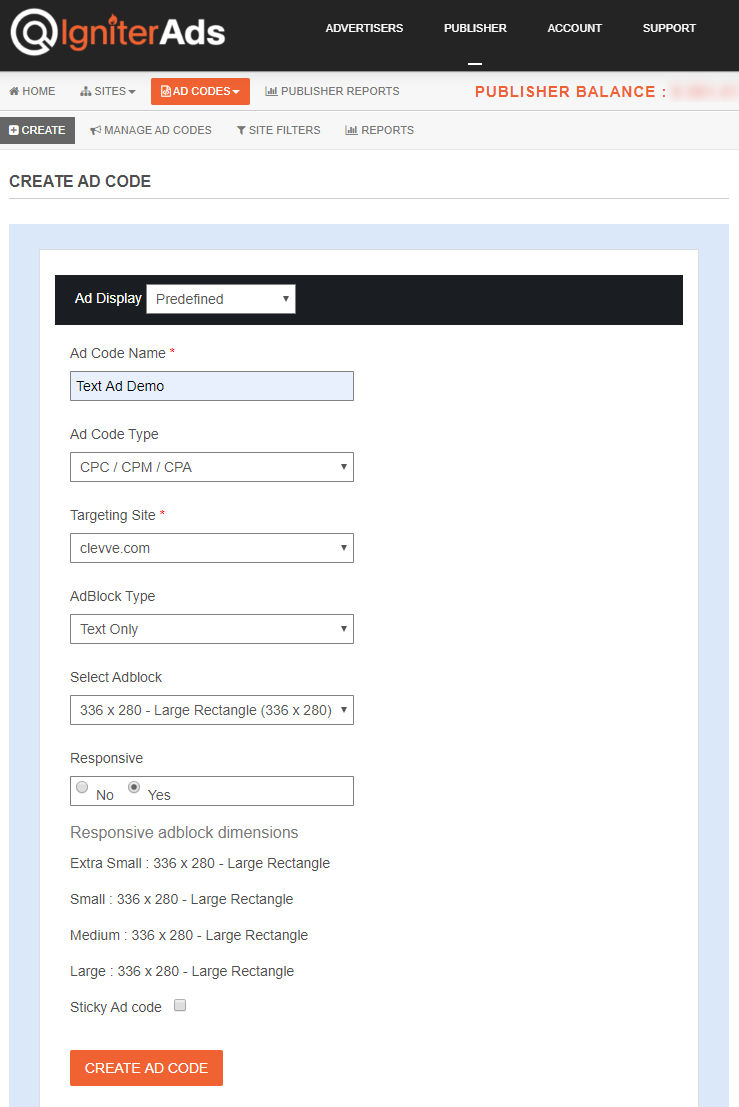 2. After clicking the CREATE AD CODE button, it will direct you to the next page. Copy all the ad code in the AD DISPLAY CODE and paste it into a note or any Wordpad. You can also change the text and background colour and border type, but save the setting by clicking the UPDATE AD CODE button. Please copy the regenerated ad code again.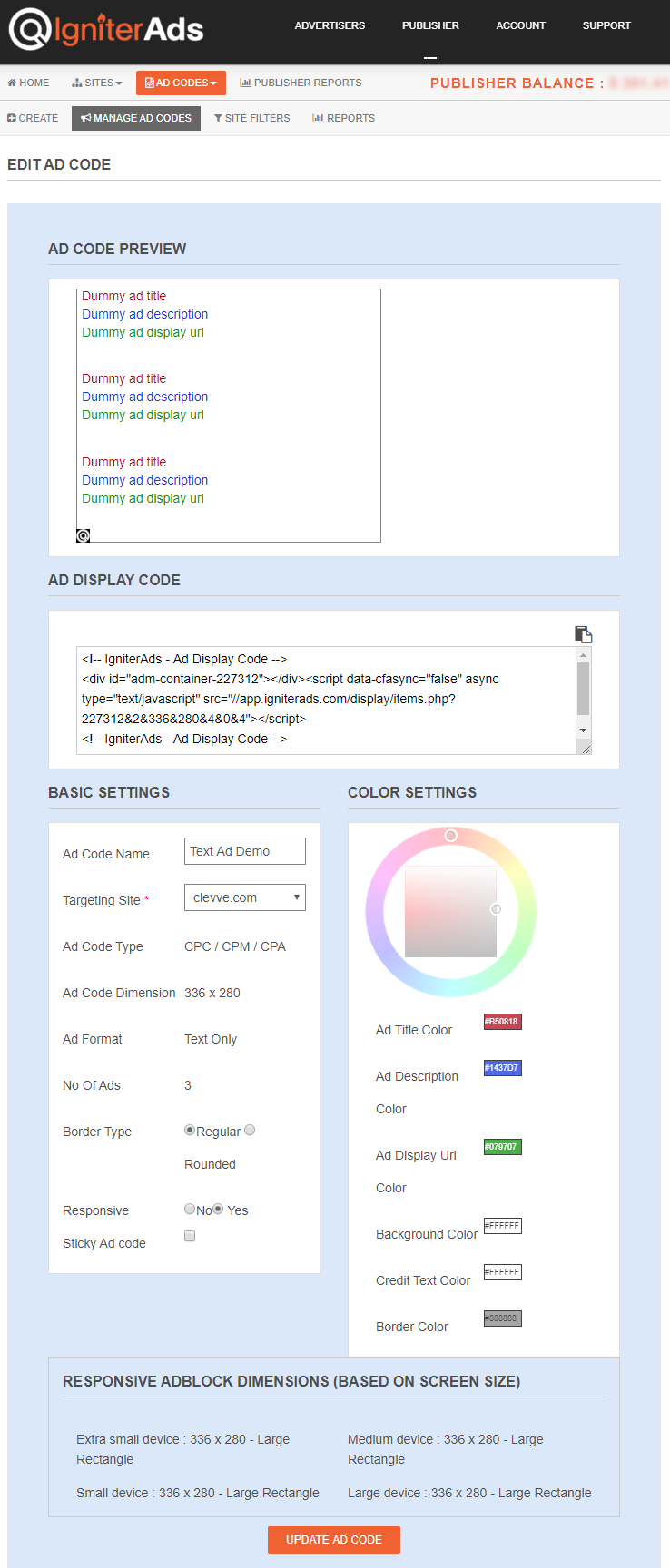 3. Go to your blogger dashboard. On the left column, choose Layout and then scroll to the bottom until you see something like 'sidebar-right-1'. Now, click "Add a Gadget".

4. Add HTML/Javascript into your sidebar.

5. Paste the ad code in the Content field. Leave the Title blank and click Save.

6. Your ad widget will reside in your sidebar. It's up to you to move and drag the widget to the top position, middle or bottom. Our recommendation is to put it on top.
For In-Between-Post Content
7. Make a line between two paragraphs, preferably between the first and second paragraphs of your post. To make it easier, mark the line by typing "aaaa".

8. Now click Edit HTML and highlight the "aaaa" text.

9. Overwrite the "aaaa" text by copying and pasting the ad code into it. It should look similar to the image below.

10. Save the post or go back to Compose to continue your write up.
Your first earnings from the ad will appear in your IgniterAds statistics 24 hours after adding the code. This time is needed to build a subscriber list.