How do I get started as a Publisher? Signing Up
Print
0 out Of 5 Stars
| | | |
| --- | --- | --- |
| 5 Stars | | 0% |
| 4 Stars | | 0% |
| 3 Stars | | 0% |
| 2 Stars | | 0% |
| 1 Stars | | 0% |
We are glad to introduce you to our platform for monetising your traffic. You can become a part of our network and earn money by showing our ads.
The Sign-up and integration process is pretty simple but let's review it step by step.
1) Sign up to create your IgniterAds Publisher account
The signup process is simple and 100% free of charge. Visit our sign up page and fill in the registration form.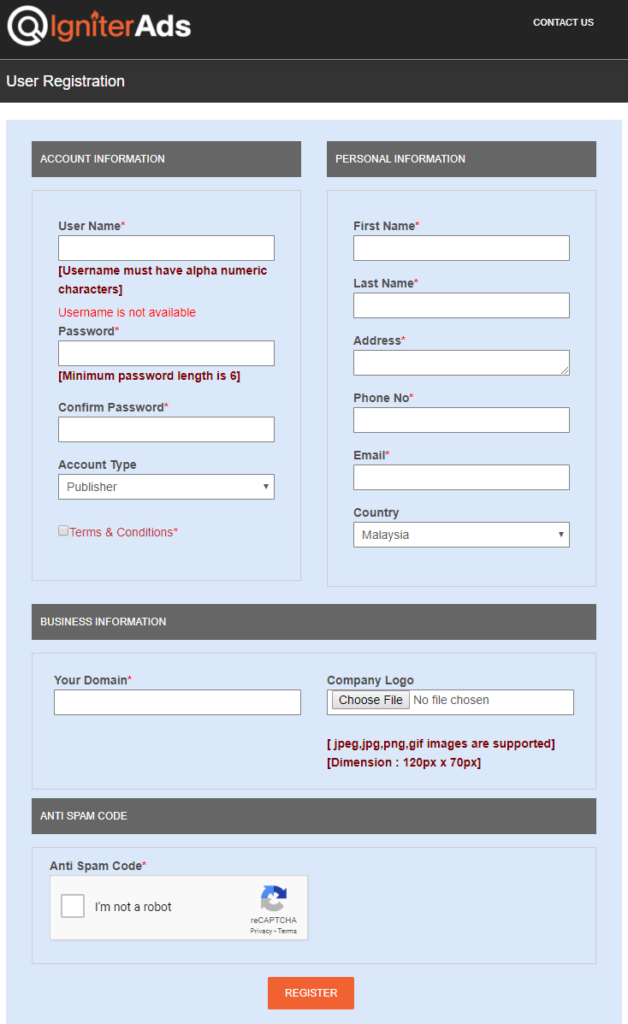 Please make sure that you have read our Terms, then click on "Sign Up".
You will receive an e-mail with the profile activation link. Just click on it and our system will connect your e-mail address to your IgniterAds account.
Please note: The security of personal data, logins and passwords is a user's responsibility. That is why we kindly ask you to create a strong password.
2) Log in to the Publisher Administration Panel.
When the registration is complete, you can log into your IgniterAds Publisher Panel using your email and password.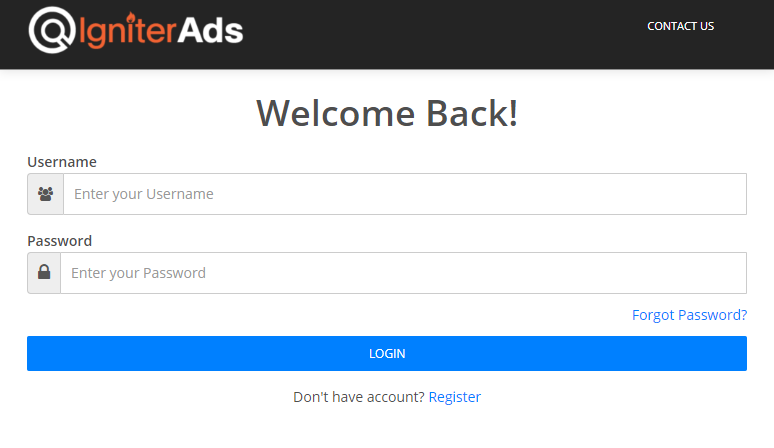 There is no need to worry if you forget your password, as you can always reset it (click the "Forgot Password?" button and follow the instructions).
Next step – Add and verify your website(s)
Was this article helpful?
0 out Of 5 Stars
| | | |
| --- | --- | --- |
| 5 Stars | | 0% |
| 4 Stars | | 0% |
| 3 Stars | | 0% |
| 2 Stars | | 0% |
| 1 Stars | | 0% |